A wrongful death lawsuit filed in Portland, Ore. alleges that a 911 Spanish language interpreter botched the translation of an address, sending medics to the wrong place after a caller reported that a young woman could not breathe.
The Oregonian reported the Circuit Court lawsuit seeks $3 million.
The city of Portland is listed as a defendant through its Bureau of Emergency Communications. The city declined comment.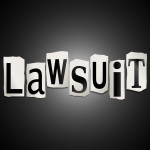 The lawsuit says 26 minutes elapsed on April 12, 2011, as medics searched for the woman, received the correct address and then found Elidiana Valdez-Lemus unconscious from cardiac arrest. Court papers say she died three days later after her family took her off life support.
Bureau of Emergency Communications spokeswoman Laura Wolfe says she can't comment on the lawsuit specifically. But she says 911 call takers only have to press one button to get a Spanish interpreter on the line. Wolfe says the interpreters are trained and held to "a very high standard."
Copyright 2020 Associated Press. All rights reserved. This material may not be published, broadcast, rewritten or redistributed.
Was this article valuable?
Here are more articles you may enjoy.