Patriot Underwriters Inc. has acquired the assets of Holdren Insurance Group Inc. in Bend, Ore.
HIG, formed in 2010, focused on the workers' compensation needs of the shooting sports industry. Patriot will build upon the assets of HIG and continue to expand this niche program.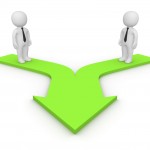 Chuck Holdren, founder of HIG, will now serve as senior vice president of program business development at Patriot Underwriters. In his new role, Holdren will oversee PUI's current and new program business expansion.
Fort Lauderdale, Fla.-based Patriot Underwriters produces, underwrites and administers alternative market and traditional workers' comp insurance plans for insurance companies, segregated cell captives and reinsurers.
Was this article valuable?
Here are more articles you may enjoy.