Insurance Commissioner Mike Kreidler in March disciplined and issued fines totaling $24,250 against insurance companies, agents and brokers who violated state insurance regulations.
Insurance companies
Unitrin Auto and Home Insurance Co., Jacksonville, Fla.; fined $20,000
Unitrin issued insurance policies using rates that were not filed and approved by the commissioner due to a technology issue on the company's part. As a result, it undercharged 2,535 Washington policyholders more than $840,000 between Aug. 30 and Oct. 14, 2013. Undercharging for policies can affect the company's solvency and its ability to honor contracts that consumers purchase.
Agents and brokers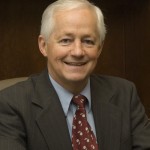 Jodi Dawn Borelli, Bonney Lake. Wash.; license revoked
Borelli, licensed to sell life and disability insurance, submitted at least 66 fraudulent accident and health policies, earning at least $14,740 in fraudulent commissions. She used the personal information of at least 19 friends and relatives in the policies.
David Levang, Seattle; license revoked
Levang falsified information on at least 11 auto and homeowner policies resulting in friends, clients and relatives paying lower premiums than they qualified for. Levang placed the insurance companies in the position of earning less on policies that carried a higher likelihood of risk, which on a large scale could affect the companies' solvency. Levang violated several state laws that prohibit false, deceptive or misleading practices and giving a rebate on a policy, which is essentially what these consumers received by paying a lower premium than they qualified for.
Steven H. Minnich, Newport, Wash.; fined $1,500
Charles D. Oliver, Winter Park, Fla.; fined $2,500
A Washington consumer purchased two life insurance policies and one annuity with Minnich as part of a retirement planning strategy. Minnich worked with Oliver, who was unlicensed in Washington. The two actively sought an annuity that was sold in other states, but not legal to sell to a Washington resident. These producers also failed to fully explain some aspects of the policies to the consumer and failed to complete one of the required forms.
Carlton M. Williams, Seattle; issued probationary license
Williams' previous producer license was revoked in 2010 for a 2009 felony conviction. He reapplied for a producer license in February 2014, after the conditions of his sentence were met. The commissioner granted a five-year probationary license with the condition that Williams' work be reviewed by his supervisor and the supervisor will report on Williams' conduct quarterly to the commissioner.
Jillian E. Wood, Colorado Springs; fined $250
Wood failed to report a misdemeanor conviction when she applied for a nonresident producer license in October 2013.
From 2001 through 2013, Kreidler's office has assessed more than $14 million in fines. Fines are deposited in the state's general fund to pay for other state services.
Was this article valuable?
Here are more articles you may enjoy.