The bankrupt city of Stockton, California, will face off against a holdout creditor this week in a closely watched municipal bankruptcy case pitting the rights of impaired bondholders against retirees and other creditors.
At issue is whether the northern California city, which filed for Chapter 9 bankruptcy protection almost two years ago, can effectively wipe out the claims of one creditor while treating others far more favorably and leaving city employee pensions untouched.
The main objector to the city's plan of adjustment is the investment firm Franklin Templeton, whose Franklin High Yield Tax-Free Income Fund and Franklin California High Yield Municipal Fund would receive less than a penny on the dollar.
"It's going to be a real, serious, issue-raising trial," said David Tawil, president of Maglan Capital, a hedge fund that focuses on distressed situations.
"What we're finding now in municipal bankruptcies is the pensions – the obligations which are the most onerous – don't get touched," said Tawil. "The judge is going to have to say that [Stockton is] not touching the largest debt pool and, nonetheless, this is still a feasible plan."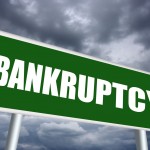 Stockton's case is one of a handful of municipal bankruptcies playing out across the country that highlight the tensions between unmanagable pension obligations and other debts owed by distressed cities. The cases are being closely watched by investors in the $3.7 trillion municipal bond market, where state and local governments raise money to pay for everything from new roads to schools.
In terms of debt to be reorganized, Stockton's $26 million pales in comparison to Detroit's $18.5 billion case, which is expected to come to trial this summer. In southern California, the city of San Bernardino, with $46 million in debt, is in court-ordered mediation with its largest creditor, California Public Employees' Retirement System (Calpers).
During a four-day trial kicking off on Monday, U.S. Bankruptcy Court Judge Christopher Klein is poised to determine whether Stockton's exit plan is feasible and fair. He'll also weigh the long-term burden of the city's pension obligations and oversee the dispute with Franklin.
In court documents, Franklin argued the city's plan – which would give Franklin $94,000 to cover a $35.1 million loan – discriminates against it by treating other bondholders more favorably. While others are expected to receive 52 to 100 percent of their claims, Franklin is looking at one-quarter of one percent. The plan also forgoes addressing pension liabilities.
"The city seeks to cram down a plan of adjustment that essentially provides Franklin with no recovery whatsoever," the creditor wrote in February.
Stockton counters that Franklin's suggestion that it cut pension benefits would terminate its relationship with Calpers and leave it with a $1.6 billion termination fee.
The city of 300,000 declared bankruptcy in June 2012, after depleting its reserves as property tax revenue plunged. It has slashed its workforce by 30 percent and cut its budget by $90 million. The city's plan eliminates about $1 billion worth of health benefits.
(Reporting By Robin Respaut)
Was this article valuable?
Here are more articles you may enjoy.