The Oregon Supreme Court has declined to review a 2009 Multnomah County jury's class action verdict, upholding a finding that a Portland food-processing plant violated Oregon's wage and hour laws.
Because of the denial Thursday, Del Monte Fresh Produce will have to pay about $800,000 to 330 workers who cut fruit at the facility from 2006 to 2007 for time spent putting on and taking off employer required work clothing.
Del Monte did not immediately return a call for comment.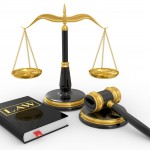 This is the second of three class action suits against the plant involving the same violations.
The first resulted in a settlement on behalf of workers employed between 2003 and 2005. The third, which covers workers employed from 2007 to 2009, is pending trial, set to begin this fall.
Copyright 2020 Associated Press. All rights reserved. This material may not be published, broadcast, rewritten or redistributed.
Was this article valuable?
Here are more articles you may enjoy.