It looks like incumbent Dave Jones will face off against Republican opponent Ted Gaines in the race for insurance commissioner, according to results from Tuesday's primary election.
Jones, a heavily favored Democrat, garnered 53.1 percent of the vote versus Gaines' 41.6 percent. Peace and Freedom Party candidate Nathalie Hirizi had 5.3 percent of the votes. All precincts had reported in.
Jones was one of four top Democrat incumbents running in California, and all won the primary. The others were Gov. Jerry Brown, Lt. Gov. Gavin Newsom and Attorney General Kamala Harris.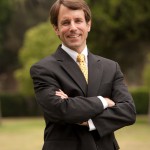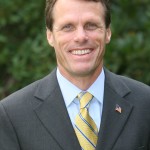 Jones and Gaines now head to the Nov. 4 contest. Both men did some campaigning for the primary, but were largely quiet, likely saving the fireworks for the Fall race.
The commissioner race has focused on the two men's differing approach to changes in the healthcare system related to the Affordable Care Act. Jones has supported a rapid implementation of ACA, while Gaines, a state senator, has offered a different approach.
According to MapLight, a nonprofit research organization, as of mid-May Gaines was significantly outraised by the Jones' campaign. Jones raised $1.6 million versus Gaines' $94,000, the MapLight research shows.
The top contributors for Jones included United Association ($65,900), United Food and Commercial Workers International Union ($41,200) and International Brotherhood of Electrical Workers ($39,366).
The top contributors for Gaines were Fieldsted & Co. ($13,600), Edward Brown ($6,800) and Mammoth Mountain Ski Area ($6,800). Carrier Zurich Insurance Group contributed $5,600.
See related story: Insurance Pros in Politics: Agent Ted Gaines Eyes California Commissioner Seat
Was this article valuable?
Here are more articles you may enjoy.