A Portland, Ore. man who says he was molested by his Scout leader in the 1970s seeks $5.3 million in a lawsuit filed against the Boy Scouts of America.
The lawsuit filed Wednesday says the national office allowed the Portland branch to hire Calvin Malone, even though he had previously been banned from Scouting for providing alcohol to minors.
The Oregonian reported that Malone was convicted of rape and child molestation in 1993 and is being held in a special detention facility for sex offenders in Washington state. Besides Oregon, he served as a Scout leader in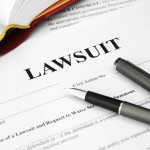 Washington, Montana, California, Alabama, Germany and Switzerland.
Deron Smith, a spokesman for the Boy Scouts of America, said he could not comment on the pending litigation.
Copyright 2021 Associated Press. All rights reserved. This material may not be published, broadcast, rewritten or redistributed.
Topics Lawsuits Abuse Molestation Oregon
Was this article valuable?
Here are more articles you may enjoy.