A jury has awarded a $730,000 verdict to a whistleblower who reported on an unethical pain management study on prison inmates by researchers at the University of California, Davis.
Janet Keyzer, a former UC Davis administrative nurse, claimed in a lawsuit that her career was ruined when she raised questions about whether the research project on physically and mentally disabled inmates at San Quentin Prison had obtained consent from its subjects.
The Sacramento Bee reports the Superior Court jury's decision came down late Monday in favor of the 59-year-old Keyzer. She had worked for the university's Center for Healthcare Policy and Research for more than nine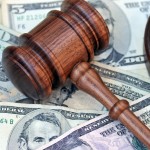 years at the time of her termination in 2007.
UC Davis spokesman Andy Fell tells the newspaper that university attorneys are "reviewing the verdict and considering what to do next."
Was this article valuable?
Here are more articles you may enjoy.