Insured losses from the Aug. 24 earthquake that struck Napa, Calif. will not exceed $250 million, according to a risk management firm.
Widespread damage was expected from the 6.0 magnitude event, but there wasn't much business interruption as most area businesses, including wineries, reopened within a week after it struck, said Catastrophe risk manager RMS.
There were 250 reported injuries, mostly minor, and no fatalities reported.
RMS' loss estimate reflects the combination of observed damage patterns in combination with the limited earthquake insurance penetration in the region, the firm stated.
"The penetration of insurance is very, very low here," said Patricia Grossi, a senior director at RMS.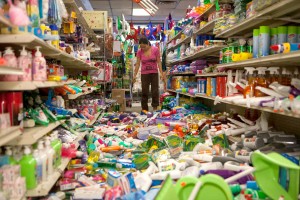 Estimates from the Napa regions say that most of the more than 100 wineries impacted are back up and running, and there was little effect on tourism.
"It didn't impact the tourism to the extent that it could have," Grossi said.
Grossi said RMS is looking at the business interruption impact, but doesn't yet have estimates to offer.
"We don't have a number we're comfortable with sharing," she said.
RMS found that damage from the quake was within expectations given the magnitude and location of the quake.
The firm surveyed areas affected by the quake, including Napa County, as well as parts of Solano and Sonoma counties and found that the majority of damage was extremely localized within Napa County, while primary damage was due to ground shaking with few fires following and almost no sprinkler leakage.
"I guess we thought we'd see a bigger footprint of damage," Grossi said. "We thought we would see a little more on the outskirts of ground motion."
According to cat modeler AIR Worldwide, there were 120 red tagged and 500 yellow tagged buildings, and 208 reported injuries in Napa, while in Vallejo there were 10 red tagged and 34 yellow tagged buildings and 49 reported injuries and right at the epicenter in American Canyon there were reported no red or yellow tagged buildings.
Napa city managers offered estimates of $300 million in private property damage, with Vallejo estimating $5 million in damage.
RMS in its report noted that little liquefaction or lateral spreading was observed, and the majority of severely damaged unreinforced masonry structures were concentrated in downtown Napa.
According the RMS report: in the Browns Valley section of Napa, residential damage was concentrated along the fault trace and included slippage from foundations and cracks in walls and garages; in Vallejo, older buildings and historic structures sustained much of the damage; in regions further damage was limited.
A few high-value losses took place, including structural damage to a monastery in Oakville, RMS stated.
Unreinforced masonry chimney failures were observed across the surveyed regions.
"As expected, many URM buildings were heavily damaged, while many wood-frame residential structures experienced, at most, a chimney failure," AIR stated.
Contents damage was reported to be significant in the region, with plate glass windows, hanging ceilings and merchandise commonly damaged, according to AIR.
The California Earthquake Authority, which reported the area has a dismal 6 percent uptake on earthquake insurance, has said it plans to start marketing heavily to area residents its new earthquake product. It's CEA Choice offers contents deductibles.
"We're definitely talking about how to do some targeted marketing and do some focused messaging," CEA CEO Glen Pomeroy said in the days following the quake.
Was this article valuable?
Here are more articles you may enjoy.