Wet weather in recent weeks has left some of New Mexico's green chile crop in danger.
The Las Cruces Sun-News reported that a hail storm last week was the latest in a spate of precipitation to plague chile fields in Dona Ana County.
Farmers say the rain is delaying some harvests as well as increasing the chances of a chile-plant disease.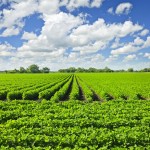 Some fields are already dying from phytophera, a disease caused by moisture. Other crops are suffering from chile "pod rot."
A U.S. Department of Agriculture report issued last week says about 75 percent of the state's green chile crop has been harvested.
Was this article valuable?
Here are more articles you may enjoy.