JLT Specialty Insurance Services Inc., the U.S. subsidiary of Jardine Lloyd Thompson Group plc, and Newport Beach, Calif.-based Alliant Insurance Services announced that JLT USA will be purchasing part of Alliant's energy business.
The portion of business being purchased focuses on larger and more complex major and international accounts, some of which are existing international clients of JLT. The agreement follows JLT's recent announcement of its intention to expand its U.S. specialty capabilities into areas including energy, construction, financial lines, credit, political and security and aerospace.
The agreement will also enable Alliant to focus more of its efforts within the energy space on those areas where it sees the most opportunity to continue to deliver growth.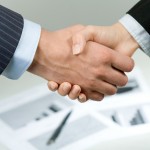 Jardine Lloyd Thompson is aprovider of insurance, reinsurance and employee benefits related advice, brokerage and associated services. JLT is quoted on the London Stock Exchange and owns offices in 41 territories with more than 9,500 employees.
Alliant provides property and casualty, workers' compensation, employee benefits, surety and financial products and services.
Was this article valuable?
Here are more articles you may enjoy.