Heather Garbers, a voluntary benefits executive with Leavitt Group's Salt Lake City, Utah office, GBS Benefits Inc., was named to the Voluntary Benefits Association's advisory board.
Garbers is a voluntary plan expert and works in partnership with a team of health care consultants to enhance existing clients' benefit packages.
Garbers experience with voluntary benefits includes product strategy, carrier selection, enrollment and administration.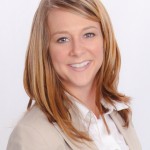 The Voluntary Benefits Association is a national nonprofit trade association focused on voluntary benefits for employer groups and affinity groups.
GBS Benefits is part of the Leavitt Group, which provides employee benefits solutions, property/casualty insurance, risk management and other services.
Was this article valuable?
Here are more articles you may enjoy.