Woodruff-Sawyer & Co. has named Jared Pelissier a partner and senior vice president in the Southern California office.
Pelissier specializes in management liability and cyber liability risks for companies of all sizes across a variety of industries.
Since joining the firm's Southern California practice in 2008, Pelissier has been involved in developing and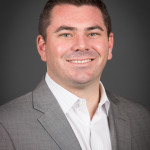 implementing business development strategies throughout the Southwestern region.
San Francisco-based Woodruff-Sawyer is an active partner of Assurex Global and International Benefits Network, and has offices throughout California, and in Oregon, Colorado, Hawaii and
Was this article valuable?
Here are more articles you may enjoy.