Uber said on it was suspending its operations in Boise, Idaho, after reaching an impasse in negotiations with city leaders over new regulations.
"Steep and growing costs that come from offering thousands of free rides combined with unworkable and onerous regulations being proposed by the City leave Uber no other choice than to suspend operations in Boise for the foreseeable future," the company said in a blog post last week.
Uber has been offering its ride sharing services in Boise since October.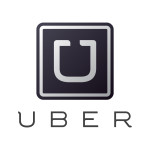 In a letter to Mayor David Bieter, Uber said Boise officials, despite assurances of a mutually-workable agreement, were contemplating an ordinance that would make it impossible for the company to operate in the city.
Uber has been dogged by controversy surrounding its aggressive approach to local governments and traditional taxi services.
The company's business practices have come under scrutiny, with some customers alleging privacy violations and raising safety concerns.
In the letter to Bieter, Uber said safety goals sought by Boise were already being met.
(Reporting by Lisa Richwine and Subrat Patnaik; Editing by Leslie Adler and Saumyadeb Chakrabarty)
Was this article valuable?
Here are more articles you may enjoy.