Wyoming workplace safety officials say they're investigating a fire that burned three men at a chemical plant that manufactures explosives near Cheyenne.
The fire happened Thursday morning at the Dyno Nobel plant a couple miles west of town.
Wyoming Department of Workforce Services spokeswoman Hayley McKee said Friday three men ages 28, 29 and 40 are being treated at the Western States Burn Center at the North Colorado Medical Center in Greeley, Colorado.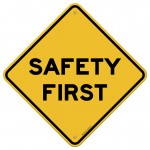 McKee says the flash fire happened during work on a compressor system.
Dyno Nobel officials, including company safety representative Eric Smith, did not return messages Friday seeking comment.
Workplace safety officials say they also investigated the Dyno Nobel plant last year after a man inhaled ammonia gas through a malfunctioning respirator.
Copyright 2020 Associated Press. All rights reserved. This material may not be published, broadcast, rewritten or redistributed.
Was this article valuable?
Here are more articles you may enjoy.