Jurors will have an opportunity to pose their own questions today to the ex-partner who filed a sexual discrimination case against Kleiner Perkins Caufield & Byers, which could reveal their impressions in the third week of trial.
Ellen Pao has answered questions on the stand for the past four days, saying a lawsuit was her only way to help women advance at the venture capital firm. Kleiner, meanwhile, attempted to portray her motivation behind the lawsuit as primarily financial.
The trial has helped sparked a broad discussion about gender in Silicon Valley.
At least 37 states, including California, permit jurors to pose their own questions in civil cases once the lawyers are done, according to the American Judicature Society. Many states leave it up to the trial judge to decide whether to do so.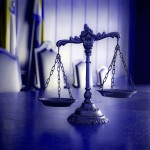 For witnesses in the Pao case, San Francisco Superior Court Judge Harold Kahn has asked jurors to submit questions to him in writing. After conferring with the attorneys, Kahn reads them to the witness.
With just a few moments left before the end of the day on Thursday, Kahn asked jurors if they had any questions for Pao. Presented with a sheaf of queries, Kahn said court would take them up first thing on Friday.
Kleiner is best known for backing Amazon.com Inc, Google Inc, and other well-known technology companies.
Under questioning from her lawyer this week, Pao said that before filing her lawsuit she implored fellow Kleiner partners to address instances of unequal treatment for women at the firm.
In one email, Pao asked them to "imagine your wife or daughter in my position."
Pao rarely smiled during two days of cross examination, but she did not become combative and acknowledged several statements that cast her in an unflattering light.
Kleiner's attorney pointed out that Pao had hired an employment lawyer and sought a 10-figure settlement from Kleiner before writing a memo to colleagues at the firm about problems women faced at the firm.
The case is Pao v. Kleiner Perkins Caufield & Byers LLC, CGC-12-520719, in California Superior Court, in the County of San Francisco.
(Reporting by Dan Levine; Editing by Cynthia Osterman)
Was this article valuable?
Here are more articles you may enjoy.