Protector Holdings, a joint venture of Edgewood Partners Insurance Center and Dowling Capital Partners, has acquired Oasis South Insurance Services in California.
With eight locations across California's San Diego County, Oasis South specializes in providing insurance services to Hispanic consumers, writing auto, motorcycle, RV, boat, homeowners and renters insurance coverage.
Oasis South will be added to the venture's Premier Insurance Services brand portfolio, giving it more than 30 Premier locations across California .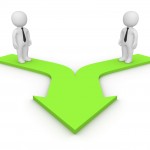 Premier Insurance Services, acquired by Protector Holdings in 2013, targets the Hispanic Community in California, providing a wide range of insurance products and services tailored to the cultural preferences of Latino consumers.
Protector Holdings was founded in June 2013 as a partnership between EPIC, a retail property/casualty and employee benefits insurance broker/consultant, private equity firm Dowling and Premier Insurance.
Topics Mergers & Acquisitions California
Was this article valuable?
Here are more articles you may enjoy.