Leavitt Group has hired Paul Carpenter in its Portland, Ore. office.
Carpenter specializes in commercial insurance. He has more than 15 years of experience managing teams and agencies in the life, individual and group health and annuity markets.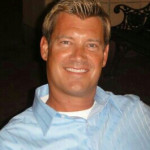 Prior to Leavitt Carpenter managed sales and marketing teams in the digital online and social media space.
The Leavitt Group provides clients with specialty products, a wide-range of insurance programs, risk management strategies and employee benefits solutions.
Topics Oregon
Was this article valuable?
Here are more articles you may enjoy.