Stan Loar, chairman of Woodruff-Sawyer & Co. in San Francisco, Calif. was sworn in as chair of the World Federation of Insurance Intermediaries.
WFII promotes the role of insurance intermediaries in today's economy and represents insurance agents and brokers from more than 100 national associations.
Woodruff-Sawyer is an active partner of Assurex Global and International Benefits Network. Woodruff-Sawyer has offices throughout California, and in Oregon, Colorado, Hawaii and Washington.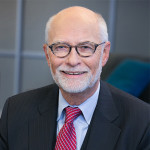 Was this article valuable?
Here are more articles you may enjoy.