The Nonprofits Insurance Alliance Group in California has named Dave Gibson vice president of claims.
Gibson has more than 30 years of experience in the insurance claims industry, and has held management positions for most of that time with Universal Underwriters Insurance Co., Zurich Direct Markets and Philadelphia Insurance Cos.
Gibson joined The Nonprofits Insurance Alliance in 2013 as the director of claims.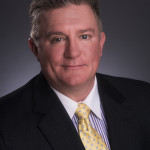 The Nonprofits Insurance Alliance is comprised of the Alliance of Nonprofits for Insurance, Nonprofits Insurance Alliance of California, National Alliance of Nonprofits for Insurance and Alliance Member Services.
Topics California Claims
Was this article valuable?
Here are more articles you may enjoy.