Arson and homicide investigators are looking into the cause of an early morning fire over the weekend at a Southern California business where three people died.
Los Angeles County Sheriff's Department officials say fire crews responding to a call on Saturday that Molotov cocktails were thrown at a tire shop in South El Monte were unable to save a badly burned man locked behind a gate when they arrived. Crews later found two other bodies.
One firefighter trying to rescue the man suffered burns to his face and is in stable condition at a hospital.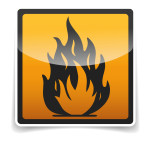 Authorities are trying to determine the identities of the two bodies.
The man's name is being withheld until his family has been notified.
Copyright 2021 Associated Press. All rights reserved. This material may not be published, broadcast, rewritten or redistributed.
Topics California
Was this article valuable?
Here are more articles you may enjoy.