Hub International Ltd. has acquired the assets of Lovsted-Worthington Insurance, which serves Seattle and Western Washington.
Terms of the deal were not disclosed.
LW will become part of the Hub International Northwest operations. With this latest acquisition, Hub Northwest operates from 20 locations in Washington, including downtown Seattle.
LW is a commercial and personal lines brokerage that specializes in professional liability for attorneys, commercial property, construction and development, hospitality, senior living and technology. The firm has three locations in Seattle, Bothell and Chehalis, which will remain in operation.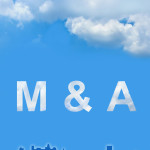 Carl Lovsted III, CEO of LW, will join Hub Northwest as executive vice president serving on the region's leadership team and overseeing the LW operations in Seattle and Chehalis. He will report to Andy Prill, president and CEO, Hub Northwest. Dean Young, president of LW, will join Hub Northwest as senior vice president working in the combined Bothell operations with a continued focus on sales and working directly with customers.
Chicago, Ill.-based Hub is a global insurance brokerage that provides property/casualty, life and health, employee benefits, investment and risk management products and services.
Was this article valuable?
Here are more articles you may enjoy.