Los Angeles, Calif.-based Worldwide Facilities LLC has received a large investment from private equity firm Lovell Minnick Partners.
Following the deal Worldwide Facilities will continue to be majority-owned by its employees. The terms were not disclosed.
Waller Helms Advisors LLC served as financial advisor, and Musick, Peeler & Garrett LLP acted as legal counsel to Worldwide Facilities. Keefe, Bruyette & Woods Inc. served as financial advisor, and Kirkland & Ellis LLP served as legal counsel to Lovell Minnick Partners.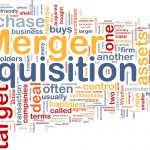 Worldwide Facilities is a national wholesale insurance brokerage company. Worldwide Facilities reports more than 190 employees across 11 offices in areas including Atlanta, Chicago, Hartford, Houston, Irvine, Los Angeles, New York, Orlando, Phoenix, San Francisco and Seattle.
Lovell Minnick Partners is a private equity firm focused on the financial and related business services sectors.
Topics California
Was this article valuable?
Here are more articles you may enjoy.