An Oakland, Calif. artist who painted a 98-foot-long mural depicting Lake Merritt on the side of an auto dealership nearly 30 years ago is suing the current and past operators of the building.
The Oakland Tribune reported Dan Fontes is seeking $400,000 in damages for the destruction of the mural, which was covered with white paint by Autocom Nissan of Oakland. The mural had already been damaged by graffiti when Autocom purchased the building in 2013.
Fontes' attorney, Brooke Oliver, says the destruction of the piece violates the Federal Visual Artists Rights Act, which requires building owners to give painters 90 days' notice to remove their art.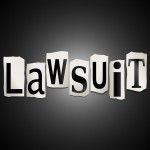 Oliver says the dealership will let Fontes repaint the mural, but they won't pay for it.
The dealership didn't return calls seeking comment.
Copyright 2023 Associated Press. All rights reserved. This material may not be published, broadcast, rewritten or redistributed.
Topics Lawsuits California
Was this article valuable?
Here are more articles you may enjoy.