A former deputy superintendent for the Twin Rivers Unified School District in Northern California will receive $300,000, settling a lawsuit she filed against district officials after she was fired in 2012.
The Sacramento Bee reported the school district, its former law firm and former superintendent have agreed to pay Siegrid Robeson, who alleged district officials tried to discredit her after she raised questions about the district's high legal costs.
Twin Rivers had paid more than $10 million in legal fees to a law firm handling disputes with former Grant Joint Union High School District officials.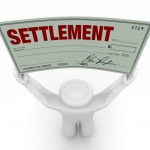 Robeson, who has no criminal case against her in Sacramento County, also alleged that district officials fabricated a driving-under-the-influence citation to discredit her.
The Twin Rivers district has reached settlements with multiple former administrators in recent years.
Copyright 2023 Associated Press. All rights reserved. This material may not be published, broadcast, rewritten or redistributed.
Topics California Education
Was this article valuable?
Here are more articles you may enjoy.