Uber Technologies Inc.'s criminal background checks for drivers failed to prevent it from hiring registered sex offenders, identity thieves, burglars, a kidnapper and a convicted murderer, California prosecutors said.
The district attorneys of San Francisco and Los Angeles escalated their fight with the ride-share service this week in a revised lawsuit that faults the company for giving the public false assurances that its drivers are safe. The criminal histories of some drivers didn't come to light until they were cited for violations while picking up airport passengers or street hails, the officials said.
The prosecutors compared the background check system used by Uber with a program called Live Scan used by taxi regulators. They said Uber's screening doesn't necessarily catch criminal convictions dating more than seven years earlier.
"While we agree with the district attorneys that safety is a priority, we disagree that the LiveScan process used by taxi companies is an inherently better system for screening drivers than our background checks," Uber said Wednesday in a statement. "The reality is that neither is 100 percent foolproof – as we discovered last year when putting hundreds of people through our checks who identified themselves as taxi drivers. That process uncovered convictions for DUI, rape, attempted murder, child abuse and violence."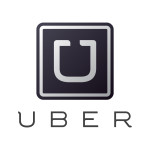 The Los Angeles Times this month reported that police in that city ticketed at least four Uber drivers convicted of past offenses, including child exploitation and manslaughter, that would have prohibited them from driving a taxi.
A representative of the taxi industry presented the criminal backgrounds of those drivers to a city official, according to the Aug. 4 news story. A group of California cab companies are suing Uber over claims it falsely advertises itself as being safer than taxis. Uber lost its bid for dismissal of that case last month.
The company has scrapped with regulators from Houston to Berlin on issues from whether it's required to follow existing taxi laws to how it handles rider data. The company is also sparring with California's labor commissioner over a June ruling that drivers connecting with clients through its app must be treated as employees, with a minimum wage, mileage compensation and social security. The decision strikes at the heart of the startup's business model and its $50 billion valuation.
Uber's background checks rely on personal identifying information, not fingerprints, according to the lawsuit filed last year by San Francisco District Attorney George Gascon and his Los Angeles counterpart, Jackie Lacy. As a result, Uber can't ensure that the information in any background check is associated with the applicant because it doesn't use a "unique biometric identifier," according to the complaint.
"I support technological innovation," Gascon said in an e-mailed statement. "Innovation, however, does not give companies a license to mislead consumers about issues affecting their safety."
The company says on its website that while there are benefits to using biometric identification, LiveScan isn't 100 percent accurate. Smudged or smoothed prints may allow drivers with criminal records to pass a LiveScan check, according to Uber.
The district attorneys said in their revised complaint that since last year they've culled records of Uber drivers issued citations by airport police in San Francisco and Los Angeles. From that "small sample," the district attorneys have found drivers with criminal convictions that would block them from working for Uber who nonetheless passed the company's background check, according to the filing.
One driver was convicted of second-degree murder in 1982, applied under a different name, and in 2014, less than seven years after his release from prison, became an Uber driver, according to the complaint.
Uber said that based on its background checks, it disqualified 475 drivers who had been licensed by the state with a Transportation Charter Permit and applied last year to work for the UberBLACK service. Their records included convictions for soliciting murder, attempted murder, sex offenses, drunken driving, child endangerment or abuse, and assault or battery.
Lyft Inc., a competitor to Uber's app-based, on-demand car service, last year agreed to pay $500,000 and refrain from misrepresenting its driver vetting process to resolve similar allegations.
The case is California v. Uber Technologies Inc., CGC-14-543120, California Superior Court, San Francisco County.
Related:
Copyright 2020 Bloomberg.
Was this article valuable?
Here are more articles you may enjoy.