California Insurance Commissioner Dave Jones is praising a recent unanimous California Supreme Court decision that he said ensures policyholders are protected from insurers refusing to cover third-party liability claims when the insured transfers the insurance benefits after the events triggering coverage have occurred but before claims are fully resolved.
The Court in its decision last week in Fluor v. Superior Court (Hartford Accident & Indemnity Co.) relied heavily on the amicus brief field by Jones, which argued that once an insurer accepts premium for a risk and the covered events occur during the policy period, the insurer's obligation is fixed and it must defend the insured against subsequent third-party claims even if the insurance benefits are transferred to another entity before claims are fully resolved.
This is codified in insurance code, and is a quintessential consumer protection that requires insurance companies to deliver on their promise to pay claims that arise from events that occur during the policy period, Jones said.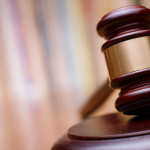 "The court made the right decision in finding that once an insurer accepts premium to cover certain risks, and those risks actually occur, the insurer's obligations are fixed regardless of any subsequent transfer of the insurance benefits," Jones said in a statement. "The statue is clear. Insurers should not be able to avoid their obligations."
In the Fluor v. Superior Court case, the issue was whether Hartford could walk away from coverage obligations when Flour transferred the insurance benefit to another entity, after the events triggering the insurance coverage have already occurred.
In this case, Fluor transferred its insurance coverage to another company and a liability claim was later filed. The court upheld the existing consumer protections long-codified in insurance code section 520 and required the insurer to meet its coverage obligations regardless of the transfer.
Was this article valuable?
Here are more articles you may enjoy.