California lawmakers approved legislation mandating equal pay for women in what the bill's author called the toughest such law in the U.S.
The Assembly voted 66-2 for the measure requiring employers to pay men and women the same for "substantially similar" work, with exceptions for seniority, merit and productivity. The bill, which the Senate unanimously approved in July, also forbids employers from punishing employees for disclosing compensation to co-workers or for asking them to do likewise.
Parity remains a hot-button issue 52 years after the U.S. Equal Pay Act took effect. On average, women earn 78 percent as much as their male counterparts, the Labor Department estimated in April.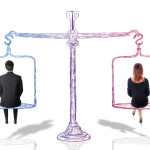 "Many loopholes make it nearly impossible to establish a successful claim," Assemblywoman Cristina Garcia, a Bell Gardens Democrat, said on the chamber floor. "Pay secrecy also contributes to the gender pay gap, because women cannot challenge pay discrimination if they do not know that they are being paid less than their male counterparts."
The bill is the nation's most stringent equal-pay measure, said its author, Democratic Senator Hannah-Beth Jackson of Santa Barbara. Women in California are paid 84 cents for every dollar a man makes, she said.
The bill now returns to the Senate for a second vote before going to the desk of Democratic Governor Jerry Brown. Brown's top aide, Nancy McFadden, said on Twitter that the governor would sign the bill.
Copyright 2023 Bloomberg.
Topics California USA Legislation
Was this article valuable?
Here are more articles you may enjoy.