Robert Kincaid, a patient suffering from schizophrenia, was lying on the floor in a dayroom at Western State Hospital in Washington, choking on a piece of orange for almost eight minutes before staff members stopped to help him, according to a federal lawsuit filed by his older brother.
When workers finally turned him over and started CPR, it was too late – his brain was starved of oxygen for too long and doctors removed him from life support two days later on Sept. 8, 2012, according to the complaint filed Friday in U.S. District Court in Seattle.
"It was a sad day that my brother had to die to shed light on the horrible conditions that take place inside the walls of Western State Hospital," Ron Graziotti told The Associated Press in an e-mail. "My brother was a veteran of this country who suffered from a mental illness."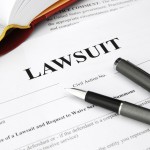 The lawsuit, which seeks unspecified damages, claims Kincaid's constitutional rights were violated.
The lawsuit names the nurses, psychiatric security assistants, a psychiatrist and the dietitian who worked on the case. It also names Jess Jamison, who was CEO at Western State Hospital, one of Washington's two psychiatric facilities. The suit claims their "deliberate indifference" resulted in Kincaid's death.
Seven of workers named in the suit couldn't immediately be reached for comment.
One of the workers, Maurice Crain, has since filed a complaint for damages in Pierce County Superior Court claiming the Washington State Department of Social and Health Services and Western State Hospital discriminated against him and then fired him after his involvement in Kincaid's case.
Crain's lawsuit said he was pulled off the ward after Kincaid's death "pending a lawsuit" and was told "it was for his protection." He was fired the following year. His lawyer, Thaddeus Martin, did not respond to a request for comment on the new lawsuit.
Kincaid, 53, was mentally ill and had been arrested in August 2012 for setting his couch on fire. Due to concerns about his competency to stand trial, he was shuttled back and forth between the Snohomish County Jail and Western State Hospital.
By his last re-admission, he had lost 31 pounds, weighed only 118 pounds and lacked teeth or dentures, but neither the physician nor the clinical dietitian ordered a swallow test or special diet, the lawsuit said.
On Sept. 6, 2012, staff brought a tray of food to Kincaid's room, and moments later, he stumbled out into the common area – a piece of orange blocking his airway, the suit said.
"Within 20 seconds, he fell face forward to the floor," the suit said.
No workers helped him, despite calls from two patients who said Kincaid was in trouble, the suit said.
Follow-up statements by staff said it was common for Kincaid to be on the floor. When the case was forwarded to the Lakewood Police Department, staff said Kincaid's behavior that day was not unusual.
The lawsuit said the hospital fired a nurse, an assistant and Crain after Kincaid's death.
A Department of Social and Health Services representative who watched a video of the incident said it was difficult to watch Kincaid struggle. The worker said "there was complacency on the part of Mr. Crain and the consequences were tragic and indefensible," according to the lawsuit.
Copyright 2020 Associated Press. All rights reserved. This material may not be published, broadcast, rewritten or redistributed.
Was this article valuable?
Here are more articles you may enjoy.