A homeowner at the Four Seasons Resort Hualalai in Hawaii is suing the resort and its developers, alleging he and others have been subjected to an unfair raise in prices and overcrowded facilities.
The suit filed by Christopher Zyda seeks class-action status to represent all homeowners and members of the resort's Hualalai Club, which costs members $250,000 plus more than $40,000 in annual dues, West Hawaii Today reported. Defendants named in the suit include the resort's owners, developers and real estate agents.
Zyda, who purchased his home in 2000, said he was told by a real estate agent that his family and guests would have access to resort amenities without added fees. He claims the resort has increased fees for guests and has failed to provide adequate facilities for the growing population.
"Instead of dealing with the problem of overcrowding, the defendants continued to build and sell new homes . and have current plans to sell up to 150 additional club memberships, including selling memberships to non-residents of the resort, while using resort and club amenities as perks for employees," the suit alleges.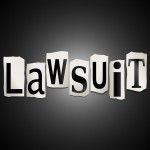 The resort provides owners of the multi-million dollar properties access to golf, tennis, sports club and spa, swimming facilities, among other amenities.
A spokesman for the resort said the claims are only shared by a minority of club members.
"The resort has been recognized broadly for the quality of its service, facilities and amenities, including being Hawaii Island's first and only Forbes Five Star and AAA Five Diamond hotel, and rated the best hotel in Hawaii by Travel + Leisure Magazine," said the director of public relations for Four Seasons, Brad Packer, in a prepared statement.
"While feedback from all our members is extremely important to us, we believe the plaintiff's claims are without merit, and based on recent member surveys, are shared only by a small minority of club members," Packer said.
Copyright 2021 Associated Press. All rights reserved. This material may not be published, broadcast, rewritten or redistributed.
Was this article valuable?
Here are more articles you may enjoy.