Chipotle Mexican Grill Inc.'s food poisoning outbreak in Washington state and Oregon threatens to scare diners away from the popular burrito chain and has become fodder for one of its most vocal critics.
Health officials are scrambling to identify the cause of the E. coli food poisoning that has sickened 39 people, most of whom dined at eight Chipotle restaurants in the greater Seattle and Portland areas. Previously, 41 cases were reported but Oregon authorities have lowered the number in their state by two to 10.
All of Chipotle's 43 outlets in those cities have been closed since Oct. 31. The company is deep cleaning the closed units, testing and replacing food and has hired consultants to tighten up its food safety.
Analysts expect the closures, and the negative publicity surrounding the outbreak, to depress sales at the roughly 1,900-unit chain that already was seeing its red-hot sales growth cool.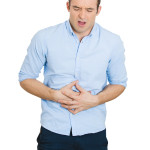 "Even after the company sounds the 'all-clear,' we believe that it will take some time for traffic to return," Maxim Group restaurant analyst Stephen Anderson said in a research note. He estimated that the same-restaurant sales hit could be as much as 75 basis points this quarter and 25 basis points in the first quarter of next year.
Shares in Chipotle, which has had two other food safety lapses this year, closed 1.3 percent lower at $614.98 on Wednesday. The stock closed at just over $750 on Oct. 13.
The Center for Consumer Freedom, a critic of Chipotle backed by the food and beverage industry, on Wednesday took a swipe at the chain with a full page ad in the New York Post reading: "You can't spell 'Chipotle' without 'E. coli'." In September, that group ran "Chubby Chipotle" ads criticizing the high calorie counts in some Chipotle dishes.
Chipotle has won a loyal following and forced change in the restaurant business with its "food with integrity" policy that includes serving meat from animals that have never received antibiotics.
Health officials say the E. coli O26 strain implicated in this outbreak usually causes less severe illness than the E. coli O157:H7 that killed four children who ate contaminated and undercooked hamburgers at Jack in the Box in the early 1990s. No deaths have been reported in the current outbreak.
They suspect that contaminated fresh produce caused the current outbreak, but have yet to pinpoint the source.
(Reporting by Lisa Baertlein in Los Angeles and Jonathan Stempel in New York; Editing by Marguerita Choy and Alan Crosby)
Related:
Was this article valuable?
Here are more articles you may enjoy.