A video game company is suing a rival studio and Kris Jenner claiming its idea for a Kim Kardashian mobile game was stolen.
The copyright infringement lawsuit filed by Just Games Interactive Entertainment LLC states it prepared a detailed pitch for a Kardashian-themed game to a representative for Jenner, who serves as a manager for her daughter.
Glu Mobile Inc. released the mobile game "Kim Kardashian: Hollywood" in June 2014. The lawsuit contends several elements of Just Games' proposal were included in the game released to the public.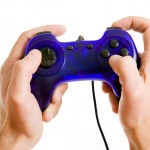 Email messages sent to representatives for Jenner and Glu Mobile were not immediately returned.
The lawsuit filed in a Los Angeles federal court last week seeks more than $10 million in damages.
Copyright 2020 Associated Press. All rights reserved. This material may not be published, broadcast, rewritten or redistributed.
Was this article valuable?
Here are more articles you may enjoy.