A Seattle, Wash. jury has found of Ernst & Young liable for half of more than $20 million lost by a Washington investment company in the wake of Bernie Madoff's multi-decade investment scam.
FutureSelect Portfolio Management attorney Steven Thomas said last week's verdict pins responsibility on Ernst & Young for damages during the four years it audited funds managed by Tremont Partners. FutureSelect, of Redmond, and some related firms, lost a total of about $129 million in Tremont funds that sent money to Madoff.
FutureSelect alleged that Ernst & Young would have uncovered the Madoff fraud if it had taken basic steps to verify his assets.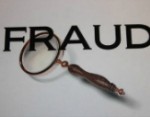 Ernst & Young spokeswoman Amy Call Well said the firm believes it was not responsible for any of the investors' losses. Officials at the firm are reviewing whether to appeal the verdict.
Copyright 2020 Associated Press. All rights reserved. This material may not be published, broadcast, rewritten or redistributed.
Was this article valuable?
Here are more articles you may enjoy.