A Snohomish County Public Utility District employee who alerted the Washington utility board to no-bid contracts given to a former employee says he has been harassed and suffered retaliation since reporting the practices.
The utility board launched an independent ethics investigation in the spring that found district policy was broken when the utility improperly awarded millions of dollars of contracts to a clean-energy consulting firm owned by a former employee.
The Dailey Herald reported that PUD employee Anthony Curtis's attorney filed a claim Tuesday with the PUD Board of Commissioners claiming he was passed over for a promotion. He has asked the PUD to pay him lost wages, attorney fees and costs.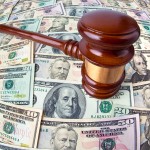 The PUD says it is investigating the claim.
Copyright 2020 Associated Press. All rights reserved. This material may not be published, broadcast, rewritten or redistributed.
Was this article valuable?
Here are more articles you may enjoy.