USI Insurance Services has named Robert Peirce employee benefits leader and producer for the Mountain region.
Peirce is responsible for driving revenue growth as well as managing a book of prospects and clients for USI in Colorado, Wyoming, North Dakota and Utah.
Peirce has more than 12 years of experience working in the insurance and broker industry.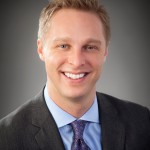 Prior to USI Peirce was the vice president and employee benefits market leader for Oswald Cos. in Columbus, Ohio. He also served as the senior sales executive, brand sales manager and senior sales executive for Oswald.
Valhalla, N.Y.-based USI is a large insurance broker that operates out of roughly 100 offices across the U.S.
Was this article valuable?
Here are more articles you may enjoy.