A retired Army officer who worked in the ROTC office at the University of Portland in Oregon has filed a lawsuit claiming his co-workers discriminated against him because of disabilities he suffered in combat in Iraq and Afghanistan.
The Oregonian reported that 51-year-old Jarrell "J.D." Southall has filed a civil complaint accusing his former employer, government contractor Prairie Quest Consulting, of violating the Americans with Disabilities Act. The suit does not name the University of Portland or the Army.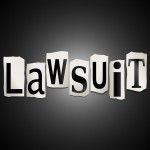 Southall claims that while working his co-workers bullied him, implying he was insane and inferior because of his disabilities.
According to the suit, Southall retired from the Army in 2012. He suffers from cognitive problems, chronic pain, impaired vision, weakness in executive functioning and a speech impairment that included stuttering, among other disabilities.
Copyright 2020 Associated Press. All rights reserved. This material may not be published, broadcast, rewritten or redistributed.
Was this article valuable?
Here are more articles you may enjoy.