A U.S. District judge in California has granted class action status to a suit brought by female attorneys against Farmers Insurance for discriminatory practices.
The initial suit was filed on behalf of Lynne Coates, who her attorney said was paid less than male counterparts who had "decades less" experience than her.
Three women opted-in on the suit in late summer. The attorney has added more women to the suit since, bringing the total to 12 former or current Farmers attorneys involved in the case.
Lori Andrus of Andrus Anderson LLP and Lori Costanzo of the Costanzo Law Firm are representing the plaintiffs.
Andrus in April first sought the class action status in a suit she believes could now potentially encompass 300 or more female attorneys. In October Andrus sought to have the judge certify the plaintiffs' Equal Pay Act claims.
Lucy H. Koh, a U.S. District judge for the Northern District of California in the San Jose Division, issued the class action order late Wednesday.
"Having considered the parties' arguments, the relevant law, and the record in this case, the Court grants Coates's motion for conditional collective action certification, and authorized notice to potential similarly situated class members," Koh wrote in the order.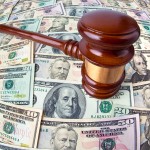 Luis Sahagun, a Farmers spokesman, declined a request for comment via email on Thursday.
"We decline to comment on matters of ongoing litigation," Sahagun wrote.
Andrus praised Koh's order.
"The question the Court decided today, is simply whether Lynne Coates is similarly situated to the other female attorneys she stood up on behalf of," Andrus said. "The standard is easily met and we're pleased to read Judge Koh's thorough analysis. She seems to recognize that Farmers runs its business in a centralized fashion and the taint of gender discrimination ripples through every branch office."
Coates is a California resident who worked in the legal office in the Farmers' San Jose branch. Coates worked for Farmers in the 1990s, and again starting in 2010 first as a contract attorney and then as a full-time employee, according to the suit.
Andrus noted that the Equal Pay Act does not require plaintiffs to prove intent, instead it's the defendant's job to ensure that it is not violating the law.
"A prima facie case only requires a demonstration of unequal pay for equal work," she said.
Andrus said notice will go out to 300-plus putative class members inviting them to join the lawsuit. The class members will have 90 days to opt in.
The suit accuses Farmers of unlawfully paying its female attorney-employees significantly lower wages than male attorneys doing the same work.
The suit states: "Farmers does not reward its female attorneys equally compared to their male counterparts performing equal work. Instead, Farmers systematically pays female attorneys less than similarly-situated male attorneys."
Not only are male attorneys paid more, but they are also routinely given higher profile work assignments, more frequent raises and promotions and are recognized for their accomplishments while female attorneys are not, according to the suit.
The case is Lynne Coates V. Farmers Group, Inc.
Related:
Was this article valuable?
Here are more articles you may enjoy.