A class-action lawsuit against Farmers Insurance on behalf of female attorney employees was filed on Wednesday in federal court, alleging the insurance giant has discriminatory policies and practices.
The suit accuses Los Angeles, Calif.-based Farmers of unlawfully paying its female attorney-employees significantly lower wages than male attorneys doing the same work.
The suit states: "Farmers does not reward its female attorneys equally compared to their male counterparts performing equal work. Instead, Farmers systematically pays female attorneys less than similarly-situated male attorneys."
Not only are male attorneys paid more, but they are also routinely given higher profile work assignments, more frequent raises and promotions and are recognized for their accomplishments while female attorneys are not, according to the suit.
"In general, Farmers advances the careers of its male attorneys more quickly while treating its female attorneys more like support staff," the suit states.
A Farmers spokesman reached for a response to the allegations made in the suit declined to comment.
"We are unable to comment on matters of pending litigation," Farmers spokesman Trent Frager said in an email.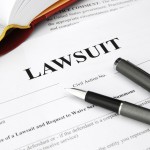 The plaintiff is named as Lynne Coates and she's being represented by Lori Andrus of Andrus Anderson LLP and Lori Costanzo of the Costanzo Law Firm.
Andrus said Coates was paid less than male counterparts who had "decades less" experience that her.
"She also observed that the younger male attorneys were given better cases," Andrus said.
According to the suit, this has been the practice of Farmers since the 1970s.
The lawsuit cites a previous lawsuit, this one brought by the Secretary of Labor against Farmers for unequal pay in the mid-1970s in Marshall v. Farmers Ins. Co., Civil Action No. 75-63-C2, in the U.S. District Court of Kansas.
That suit found Farmers' salary policy to be discriminatory by excluding women from promotion, among other things.
Coates, the plaintiff in the current suit, is a California resident who worked in the legal office in the Farmers' San Jose branch. Coates worked for Farmers in the 1990s, and again starting in 2010 first as a contract attorney and then as a full-time employee, according to the suit.
The suit states Coates was given positive reviews and periodic raises throughout her most recent employment stint, but then she learned there were male attorneys in the office with less experience who were earning more than she was.
This includes one male counterpart with similar experience and duties. She was making two-thirds to one-half of that particular employee's salary, according to the suit.
When she questioned a supervisor about the pay discrepancy, "she was, in effect, demoted from her attorney position to that of a paralegal in retaliation for complaining about unfair pay," the suit states.
Coates also noticed that these male counterparts had their careers advance much faster than the women attorneys, Andrus said.
"The men are leapfrogging them," she said. "It's just in keeping with Farmers' corporate culture of celebrating male success and penalizing women when they complain about unequal treatment or unequal conditions."
According to the suit, on Aug. 17 Coates filed a Complaint of Discrimination with the California Department of Fair Employment and Housing, and on Aug. 21 the DFEH issued a right to sue notice. On Sept. 10 Coates filed a charge of discrimination with the U.S. Equal Employment Opportunity Commission alleging discrimination and retaliation on the basis of sex. She received a right to sue notice from the EEOC on April 15.
The lawsuit is Coates v. Farmers Group, Inc., et al., Case No. 5:15-cv-01913 (N.D. Cal.).
Was this article valuable?
Here are more articles you may enjoy.