Andres Hernandez, 36, of Lakewood, Calif., allegedly totaled his BMW while racing and then provided false statements to his insurer about the location of the collision.
He was paid $64,860 for the claim, and was subsequently arrested on two counts of auto insurance fraud.
Hernandez told his insurer that he crashed his 2015 BMW M3 on Angeles Crest Highway, but California Department of Insurance detectives reportedly discovered the crash actually occurred at a racing event at the Auto Club Speedway in Fontana.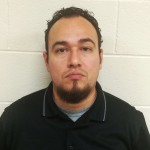 Hernandez wrecked his vehicle while trying to get the best lap time when he spun out and hit the raceway wall. He allegedly claimed the collision occurred on the highway because his personal auto policy did not provide coverage for racing.
"Many people make the mistake of thinking insurance fraud is a victimless white collar crime," Insurance Commissioner Dave Jones said in a statement. "The fact is all Californians pay the price for insurance fraud through higher premiums when insurers pass their losses on to policyholders."
Was this article valuable?
Here are more articles you may enjoy.