The Clark County Water Reclamation District in Washington has been hit with a cyber-attack but officials say operations haven't been disrupted and no customer or employee information was hacked.
The agency said in a statement this week that its computer system was attacked late Friday night.
Computers were shut down as a precaution but operations at all seven treatment facilities and customer service centers were not affected.
Authorities are investigating and law enforcement has been notified.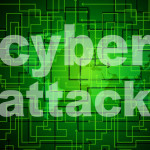 The water district covers all of unincorporated Clark County, including Blue Diamond, Indian Springs, Laughlin, Searchlight, and Moapa Valley.
Its website said it's responsible for treating 170 million gallons of used water and sewage from thousands of homes, hotels, schools, churches and businesses.
Copyright 2021 Associated Press. All rights reserved. This material may not be published, broadcast, rewritten or redistributed.
Was this article valuable?
Here are more articles you may enjoy.