Jeff Huebner, vice president of treasury for CSAA Insurance Group, has been named chairman of the board of governors for the California Insurance Guarantee Association.
Huebner joined CSAA Insurance Group in 2001 as manager of risk finance and captive operations, and currently oversees an insurance and pension assets investment portfolio of $7 billion.
Established by the California Legislature in 1969, CIGA provides insurance for more than one hundred member companies. CIGA administers and pays covered claims for insolvent property/casualty carriers, using member company premiums and state-managed security deposits to settle outstanding claims.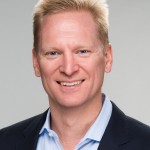 CSAA, a AAA Insurer, offers automobile, homeowners and other personal lines of insurance to AAA members through partnerships with AAA clubs in 23 states and the District of Columbia.
Topics California
Was this article valuable?
Here are more articles you may enjoy.