California should delay action on a proposed state-run retirement savings plan for private-sector employees because it could end up leaving taxpayers on the hook, the Investment Company Institute said in a letter Thursday to state Treasurer John Chiang.
The program, known as California Secure Choice, would offer portable individual retirement accounts for about 7.5 million workers who now face relying on Social Security because they lack workplace defined-contribution or traditional pension plans. A feasibility study by Overture Financial found that the program "is financially viable and self-sustaining even under adverse conditions" with poor investment returns and high opt-out rates.
"We share the state's objective of increasing retirement-plan coverage for private-sector workers, but believe that goal must be achieved in a cost-effective way that reflects the realities of the workforce and retirement savings," ICI General Counsel David W. Blass said. "We are concerned that program participants or California taxpayers — or most likely both — will find themselves bearing unanticipated costs as a result of the program."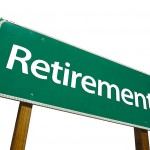 A panel led by Chiang and California Senate President Pro Tempore Kevin de Leon, sponsor of the bill creating the plan, is expected to recommend legislative approval at a meeting on March 28 in Sacramento, based on the feasibility study. The study doesn't fully capture all of the administrative expenses, the ICI said.
The proposed retirement plan will rely on fees by participants, according to Grant Boyken, deputy state treasurer.
"It will create no liability for the taxpayer," Boyken said in a telephone interview. Participants would pay fees of about 1 percent to cover operating expenses of the plan, a rate likely to decline as the program matures, he said.
Copyright 2021 Bloomberg.
Topics California
Was this article valuable?
Here are more articles you may enjoy.