A Grant County judge has given preliminary approval to a settlement in a class action lawsuit filed by mobile homeowners against their landlord in central Washington.
The lawsuit alleges that Royal Coachman Mobile Home Park, in the town of Royal City, double billed tenants for utilities starting in September 2014 when new management took over.
Attorneys for the homeowners, Columbia Legal Services, say under the settlement, homeowners will receive a full refund of $53,000. Rent increases will also be limited until January 2020, the park will remain open for at least five years and a plain language rental agreement will be offered in English and Spanish under the settlement.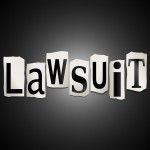 The plaintiff's attorneys say the double billing violates the Mobile Home Landlord Tenant Act and Washington's Consumer Protection Act.
Copyright 2020 Associated Press. All rights reserved. This material may not be published, broadcast, rewritten or redistributed.
Was this article valuable?
Here are more articles you may enjoy.