A California school district has agreed to pay $10.5 million to a former student who suffered brain damage when he was mobbed while wearing a chicken costume at a pep rally.
Kern County High School District agreed to the settlement this week after a jury this week found the district liable for Mitch Carter's injuries and was considering damages.
The former Bakersfield High student was wearing a chicken outfit to mock the Golden Eagle mascot of an opposing team when he was dogpiled by members of his own football team in 2010.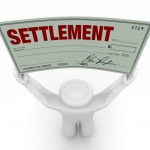 His attorney says Carter, now 24, spent six months in a brain injury treatment center. Ralph Wegis (WEE'-gihs) says the former honor roll student struggles in college and suffers from anxiety, depression and memory problems.
The district says the incident never should have happened and it accepts responsibility.
Copyright 2021 Associated Press. All rights reserved. This material may not be published, broadcast, rewritten or redistributed.
Topics Lawsuits California Education
Was this article valuable?
Here are more articles you may enjoy.