CastlePoint National Insurance Co., the sole remaining carrier member of the Tower Group, was placed into conservation on Thursday by order of the San Francisco Superior Court to protect policyholders and injured workers covered under policies issued by CastlePoint and the other member companies of the Tower Group.
Immediately after being appointed conservator of CastlePoint, California Insurance Commissioner Dave Jones filed a motion seeking approval of a conservation and liquidation plan for CastlePoint to further protect policyholders by deconsolidating CastlePoint from the Tower Group and providing for transactions that will bring in more than $200 million in new value for the benefit of policyholders and claimants.
A hearing on the motion to approve the Plan is set for 9:30 a.m. on Sept. 13 at the San Francisco Superior Court.
The plan will also establish an efficient and orderly process for liquidating CastlePoint by ensuring that the insurance guaranty funds around the country can assume responsibility for administering and paying CastlePoint's insurance claims without disruption when the Court issues a final liquidation order, according to a statement issued by Jones.
During the initial conservation phase there should be no disruption or delay in the delivery of workers' compensation benefits to injured workers and other claims covered under CastlePoint policies, according to Jones.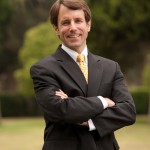 "Today's conservation of CastlePoint National Insurance Company is the next chapter in the long-running struggles of the Tower Group," Jones said in the statement. "My department and other regulators around the country have been concerned with the Tower Group's financial condition for many years, and we have been carefully monitoring Tower to determine if intervention was necessary to make certain Tower would honor their claim commitments. The time for me to intervene to protect policyholders arrived today."
The Tower Group's troubles started emerging during 2013 when it announced that it had deficiencies of nearly $400 million in its aggregate policyholder loss reserves. That situation was compounded by accounting errors that resulted in the parent company, Tower Group withdrawing its previously filed consolidated financial statements for 2011 and 2012.
In September 2014, the Tower Group was acquired by ACP Re, a Bermuda reinsurer with ownership aligned with AmTrust Financial Services Inc. and National General Holdings Corp. While that acquisition substantially improved Tower's situation by migrating policy and claims administration to more reliable data systems at AmTrust and National General, the volatility and deterioration of the pre-acquisition claims continued unabated through 2015, according to Jones.
By the end of 2015, the Tower Group reported additional loss reserve deficiencies well above $400 million.
Tower was made up of 10 insurance companies domiciled in six states that operated on a largely consolidated financial basis through an intercompany reinsurance pooling arrangement.
During the past several weeks, the California Department of Insurance formed a plan with the owners of ACP Re and other related parties to consolidate the entire Tower Group into a single company, CastlePoint National Insurance Co., a California domiciled insurer, so policyholders of the entire Tower Group of insurance companies could be protected in single legal proceedings here in California.
The merger and consolidation of the other insurance companies into CastlePoint was completed only days before the Commissioner placed CastlePoint into conservation.
According to Jones' statement, the plan if approved by the court will provide the following benefits for CastlePoint and its policyholders and creditors:
CastlePoint will receive an infusion of $200 million net of certain advances made prior to closing to continue claim payments, in exchange for which CastlePoint will commute a series of reinsurance agreements put in place at the time of the September 2014 acquisition.
CastlePoint will receive free policy and claim runoff administration services for up to two years, and this benefit is freely assignable to the insurance guaranty funds if their duty to assume claims administration is triggered prior to the end of that two-year period.
CastlePoint policyholders with policies issued after Sept. 15, 2014 which are 100 percent reinsured by AmTrust and National General Holdings Corp. will receive cut-through endorsements allowing them to file claims directly with AmTrust (for commercial lines policies) or National General Holdings Corp. (for personal lines policies), thereby avoiding entanglement with the CastlePoint conservation and liquidation process.
CastlePoint will be deconsolidated from the Tower Group through a process that will protect the company from future exposure to tax and other liabilities of the non-insurance company members of the Tower Group, while preserving hundreds of millions of dollars in tax attributes.
Current information and documents about the conservation of CastlePoint and the commissioner's conservation and liquidation plan will be posted on the website of the commissioner's conservation and liquidation office.
Related:
Topics California Claims Workers' Compensation Reinsurance Policyholder
Was this article valuable?
Here are more articles you may enjoy.