A Los Angeles jury has awarded $16.3 million to the family of a construction worker who fell to his death at a wastewater treatment plant.
City News Service says the Superior Court panel this week found for Rosa Gonzalez and her two children in a lawsuit against Atlas Construction Supply.
Her husband, 30-year-old Edgar Gonzalez, fell 30 feet while building a wall at the Hyperion treatment plant near Playa del Rey in 2011. The suit said he was connected to an improperly secured framework that weighed several thousand pounds and partially fell on him.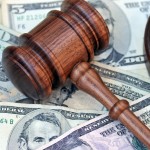 Douglas Purdy, an attorney for Atlas, said he disagreed with the verdict.
Copyright 2021 Associated Press. All rights reserved. This material may not be published, broadcast, rewritten or redistributed.
Topics California Construction
Was this article valuable?
Here are more articles you may enjoy.