Lockton Insurance Brokers has opened a new commercial insurance operation in Portland, Ore.
Andrew McClave has been named producer the office. He has been advising clients on risk management and property/casualty insurance issues for a decade, including for the past year with Lockton.
He also has been a national accounts executive with Zurich. Early in his career, he coached as a graduate assistant for the Oregon State Beavers.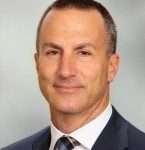 Lockton said it will start with temporary office space and expand to permanent offices in 2017. The Lockton Portland office is located at 5 Centerpointe Dr., Suite 400, Lake Oswego.
Kansas City, Mo.-based Lockton is a privately held, independent insurance broker.
Was this article valuable?
Here are more articles you may enjoy.