Restaurant Programs of America LLC has named Peter M. Enos vice president of sales in the firm's Los Angeles office.
Enos has for 25 years provided risk management solutions to clients in a variety of specialties including restaurants, hospitality, health and fitness, construction, real estate and manufacturing.
Enos was a broker with B&B Premier Insurance Solutions Inc. in southern California prior to RPA. He was also an insurance agent with Automobile Club of Southern California and Prudential Insurance.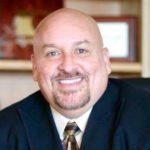 RPA is a national restaurant insurance agency focused on providing business insurance products and services to restaurants throughout the U.S.
Topics California Restaurant
Was this article valuable?
Here are more articles you may enjoy.