Woodruff-Sawyer & Co. has named John Meister assistant vice president in the firm's Southern California office.
Meister will work at developing and implementing growth opportunities for Woodruff Sawyer and further advancing the office's employee benefits practice.
Meister was a benefits consultant at Digital Benefits Advisors prior to joining Woodruff-Sawyer. He was an employee benefits consultant with Burnham Benefits Insurance Services before that.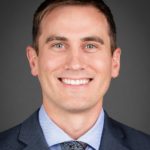 San Francisco, Calif.-based Woodruff-Sawyer has offices throughout California, and in Oregon, Washington, Colorado, Hawaii and New England.
Topics California
Was this article valuable?
Here are more articles you may enjoy.