Bully's Sports Bar & Grill has agreed to pay $375,000 in back wages to settle part of a class-action lawsuit with 15 cooks who accused the oldest sports bar chain in northern Nevada of denying them overtime pay in violation of federal labor laws.
The two sides are still trying to reach a settlement on behalf of at least 10 additional kitchen managers and assistant kitchen managers who argue they also should be paid back wages dating to 2012, said Charles Jones, a Reno lawyer for the workers.
If they can't, they intend to go to trial in federal court in the coming months, Jones told The Associated Press.
U.S. District Judge Howard McKibben checked off on the partial settlement last week, but he has not yet ruled on Jones' motion seeking payment of nearly $250,000 in additional legal fees and costs.
Jo Sonner, owner of Bully's Sports Bar & Grill, said the partial settlement with the cooks "is fair and represents compromise from both sides of the matter." "We chose not to settle the matter related to management level employees and look forward to that outcome," she said in a statement Monday.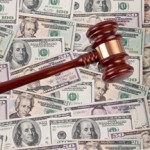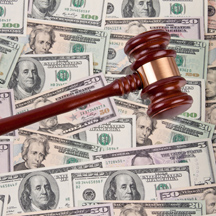 The lawsuit filed in January 2015 accuses Bully's of intentionally misclassifying all three categories of workers as salaried executives to skirt labor laws requiring anyone making less than $23,600 annually be paid overtime for anything over 40 hours a week. The lawsuit said many of the employees were working as many as 60 hours a week.
"The general rule is if you work more than 40 hours a week, you are entitled to overtime," Jones said. "There are several exceptions to that rule, but they are exceptions."
In this case, Jones said Bully's claimed the "so-called `white-collar' exemption" for more than two dozen employees of the 22-year-old chain of taverns with limited gambling licenses in Reno and Sparks that allow for up to 15 slot machines.
The only workers exempt from overtime are "bona fide" executives working in an "administrative or professional capacity or in the capacity of outside salesman," the lawsuit said.
Bully's exempted general managers and assistant general managers because of supervisory responsibilities. But the cooks' and kitchen managers' primary duty was not management, the lawsuit said. "These salaried 'managers' are not responsible for the day-to-day operations of the sports bars."
Bully's started paying cooks properly after the civil lawsuit was filed. But the company has "steadfastly continued to deny" the others "were misclassified as exempt employees and that they were entitled to overtime pay," Jones said in court filings earlier this month.
Jones said Monday it's been his experience litigating similar cases "there's a common misconception" among many bar and restaurant workers that they are not entitled to overtime simply because their employer told them so.
"They just assume that since their employer is doing it this way, it must be legal," Jones said.
"Frequently, in the restaurant industry in general – especially when you look at franchised or larger businesses – the operations are very standardized and routine. There is not a lot of decision-making or managerial work and they are acting more as regular workers, serving food, prepping food, cleaning and the like," he said.
Jones said he hopes abuse of the exemption will decline when a new federal law goes into effect in December mandating the minimum salary required to be exempt from overtime is raised to $47,000.
"But we see a lot of employers getting very creative," he said. "Labor continues to be the No. 1 controllable expense."
Copyright 2023 Associated Press. All rights reserved. This material may not be published, broadcast, rewritten or redistributed.
Was this article valuable?
Here are more articles you may enjoy.